World changes quickly, migration increases, new fields of work emerge – people require new methods for personal and social transformations.
Political and economic self-constitution latest edition video
"Life is a chain of choices. Every choice determines direction of new path."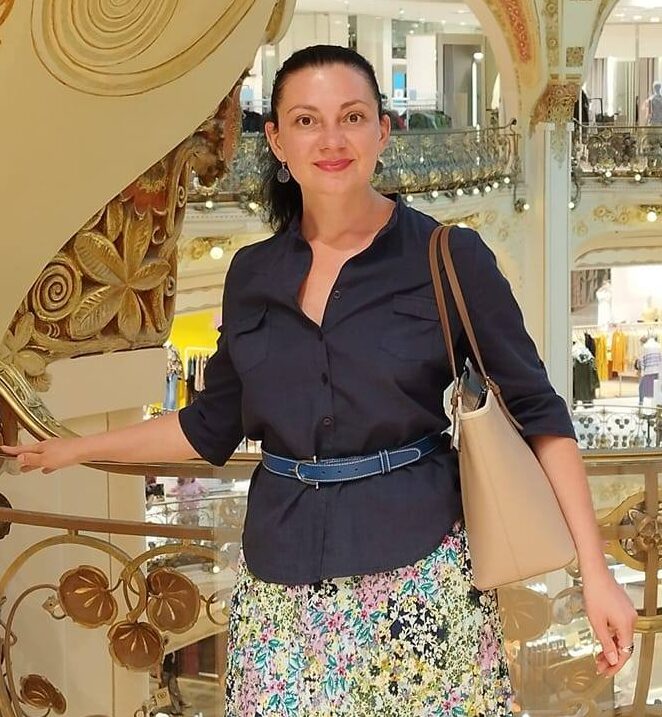 Irina Bondarevskaya
CPST Founder, PhD, Associate Professor,
Head of the Board
The main objective of Center for Personal and Social Transformations (CPST) activity is to support psychological well-being of citizens in periods of social, political and economic uncertainty by means of cyberspace.
CPST was registered on 28th May, 2020 as NGO (non-governmental organization) in Ministry of Justice of Ukraine.
CPST is an institutional member of Children`s Identity and Citizenship European Association since June 2022
Citizenship education and development (by Irina Bondarevskaya)
Promotion of development is a basic task of educators which concerns not only definite people but also communities and societies in which educators work. Citizenship education both formal and informal gives space for development…
Citizenship identity (by Despina Karakatsani and Irina Bondarevskaya)
The focus of the 5th edition of Political and Economic Self-Constitution seminar was on citizenship identity and education as we see the topic to be of great importance in the changing world. Social, political, economic reasons …
The future passes through the media (by Alessandro De Carlo)
Since its beginnings, the Political and Economic Self-Constitution seminar dealt with very relevant topics for modern society. Starting in Ukraine and moving across Europe, the numerous editions of the Seminar are a testimony of how the attention to differences …
CPST co-organizes international and national meetings of scientists and practitioners both face-to-face and online.
Online format of communication enables more participants to get involved especially those whose ability for travelling is limited due to health or socio-economic reasons. At the same time face-to-face meetings keep necessary emotional impulse for emergence of ideas. Such combination of online and face-to-face formats is substantiated in adult education. Development of online format includes YouTube channel and communication in Facebook group. PhD students from different countries have opportunity to discuss their research with scientists internationally as well as catch ideas from practitioners.
Annual international seminar "Political and economic self-constitution" was founded in 2013 by Irina Bondarevskaya, Alessandro De Carlo and Eugen Iordanescu. PESC seminar became a platform for scientific discussion on citizenship related issues among scientists and educators internationally. Art-PESC is a new direction of the seminar aimed at involving contemporary art in citizenship education.
"POLITICAL AND ECONOMIC SELF-CONSTITUTION" CONFERENCES AND SEMINARS
Starting from 2023 PESC seminars were transformed into PESC conferences.
"Political and economic self-constitution" international conference co-organizers from 14 countries:
Center for Personal and Social Transformations, Ukraine (Associate Prof. Irina Bondarevskaya)
Federal University of Santa Catarina, Brazil (Prof. Andreia Giacomozzi)
CISES s.r.l. & PSIOP, Italy (Prof. Alessandro De Carlo)
Lucian Blaga University of Sibiu & EPIA, Romania (Prof. Eugen Iordanescu)
University of Warmia and Mazury in Olsztyn, Poland (Prof. Beata Krzywosz-Rynkiewicz)
University of the Peloponnese, Greece (Prof. Despina Karakatsani)
Center for Social Representations Studies, Indonesia (Dr. Risa Permanadeli)
Moldova State University (Associate Prof., Natalia Cojocaru)
Institute of Social Sciences, Serbia (Senior Researcher Bojan Todosijevic)
Mykolas Romeris University, Lithuania (Prof. Vaiva Zuzeviciute)
University of Pecs, Institute of Psychology, Hungary (Associate Prof. Sara Bigazzi)
University of Banja Luka , Bosnia & Herzegovina (Assistant Prof. Aleksandar Jankovic)
Anahuac University , Mexico (Prof. Adrian Guzman)
Istanbul University , Turkey (Prof. Nilüfer Pembecioğlu)
Researchers and PhD students, psychologists, sociologists, economists, political scientists, historians are invited to discuss the following topics:
Migration and integration of migrants;
Refugees and refugees` education;
Psychological support in times of overlapping crises;
Citizenship education;
Public opinion on political and economic issues;
Psycho-economic aspects of organizational activities and positive organizational behaviour;
Entrepreneurship psychology and psychology of consumer behavior;
Political and economic consciousness and socialization;
Psychology of richness and poverty; money, income and savings attitudes;
Social representations paradigm for research in political and economic psychology;
Educational basis of political and economic consciousness development;
Psychological well-being as a precondition for economic development;
Role of history and culture in self-constitution of a person;
Corruption and corruption behaviour;
War in Ukraine.

More information on the conference website.
Art-PESC project
(developed and implemented by Irina Bondarevskaya,
PhD, Associate Professor, Head of the Board of CPST)
Objective: enhancement of interactive involvement of educators using art-development model which includes actualization, development and realization of person's potential.
Non-discriminative values in education are discussed using contemporary art in online gallery (Art for non-discriminative values in education, 2021). Images of paintings for this online gallery were provided by Ukrainian artist Vasilina Kolomiyko. This teaching method was successfully implemented in Central Institute of Post-Graduate Education, University of Educational Management in cooperation with NGO Center for Personal and Social Transformations during enhancement of qualification of educators of all levels from all over Ukraine in 2021 – 2022. Usage of contemporary art with lots of metaphors by online tools enables to rise from subconscious personal senses associated with non-discriminative values.
Modern world suggests such plurality of meanings that visual metaphor can be used as the most effective instrument which enables to connect personal meanings with ambiguous, changing meanings of the modern world without losing identity and compromising values. Orientation on personal values in uncertain world requires awareness of these values and goals as orientation in behavior strategy choice and actions in each particular situation. We consider visual metaphor as inherent component of adult education due to activation of emotional and intellectual spheres in conditions of ambiguous and uncertain meanings (Bondarevskaya, 2020).